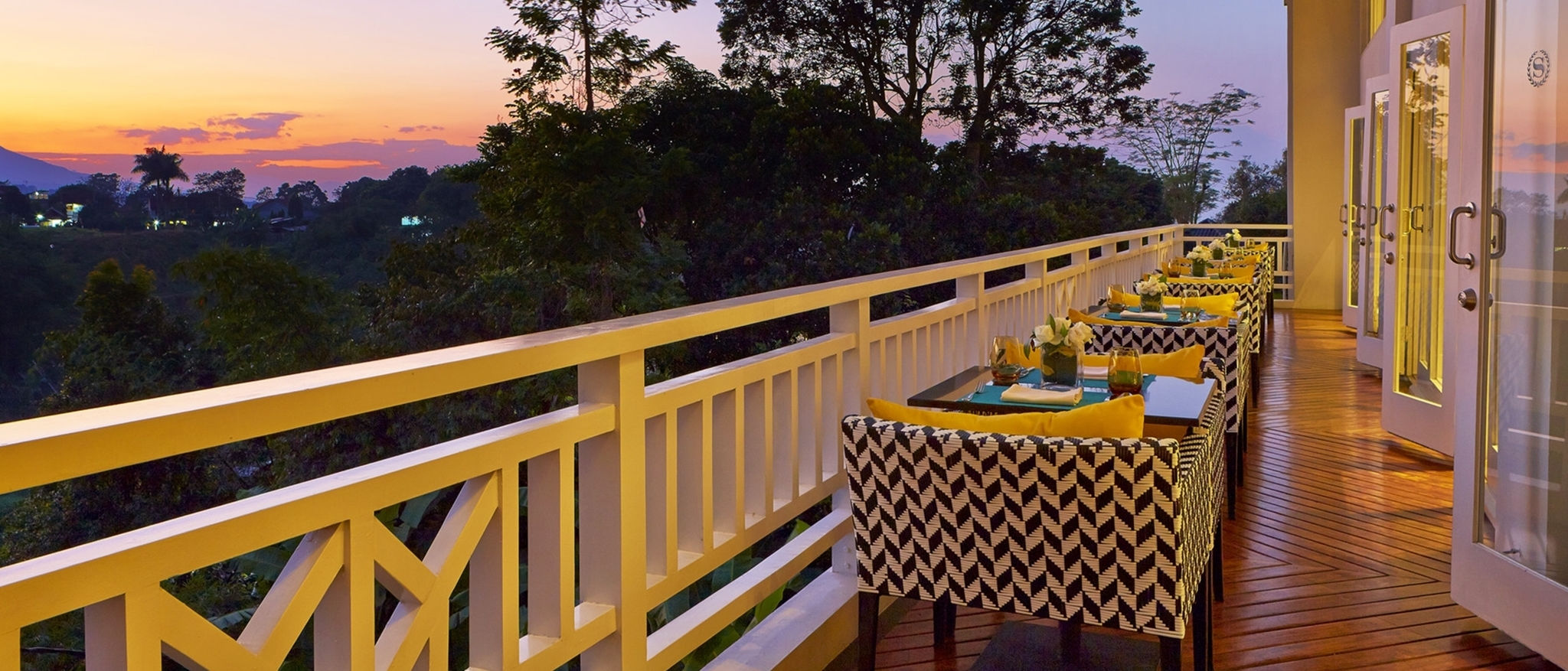 The Braga Street of Bandung, only approximately 30 minutes drive from the Sheraton Bandung Hotel & Towers, is famous for its heritage atmosphere, where vintage buildings from the colonial era are still perfectly standing. The street itself held a special role during the Dutch colonial period. Back then, the street was popular as a gathering spot for the masters and ladies in their leisure times. Now, the city's government has organized a two weekly culinary event presenting the varieties of foods and delicacies typical to the city, held on Saturday nights.
The first event of "Braga Culinary Night" was successfully held on 11 January 2014, bringing back an overnight food district to the heart of the city. A wide variety of meals and snacks were served on food trucks and kiosks parked along the 500 meters-long street, supplemented with several music performances to liven up the weekend in the city of Bandung.
Among the unique foods on offer that night were delicacies of the past which have now been very rarely found, such as traditional cotton candy or the so-called lizard eggs candies. There were also traditional foods from Bandung combined with some international flavors, such as Cireng Keju Mayo, a deep fried cake made of flour and cheese served with mayonaise.
The event will be held every two weeks on Saturday nights, from 7 pm to 1 am. It will be publicized through social media such as Twitter and Facebook. The Braga Culinary Night is prearranged to become a destination for domestic and foreign tourists craving for local delicacies until late at night.
When in Bandung on Saturday night, remember to find out whether the Braga Culinary Event takes place that night, and do not miss the chance to celebrate a great local culinary experience with your loved ones.
Image: special thanks to @Braga Culinary Night official team
How to get to Braga Culinary Night event