Anti Mainstream Travel Destinations in Bandung That Make You Fly
Exciting Destinations in Bandung
Bandung is known as a dynamic, friendly and convenient for family tourism. But did you know, there are other charms that we can enjoy the anti mainstream. Nevertheless, these anti-mainstream destinations are not bad at all and in fact on the contrary quite fascinating to visit. Allow us to unravel the beauty of these destinations that might inspire you for your next holiday. Definitely it will trigger your adrenaline to the higher level.
Hot Air Balloon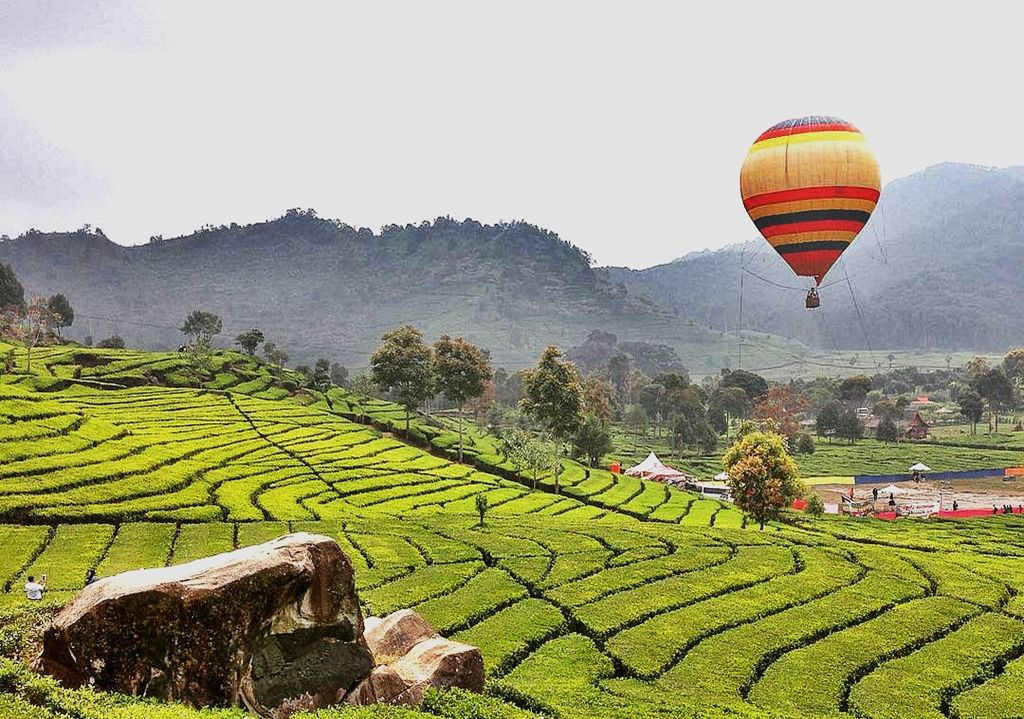 Do you know that other than the White Lake (Kawah Putih) at Ciwidey, you can also see the tea gardens from the sky for about 15 minutes? It's very rare to find air balloon attraction in Indonesia cities, but Bandung has it. You only need is to visit Ciwidey in South Bandung, hot air balloon can be enjoyed by adults and children.The prices start from IDR 100,000. Cool air with a soothing green landscape can be an alternative holidays. If you would like to visit, advised to go early in the morning because the distance away, about 2-3 hours from Sheraton Bandung Hotel & Towers and also we can get a chance to enjoy the tea plantations longer. Once the activity is done, we can relax and enjoy Ciwidey's cool air on several simple huts that provide fried banana and tea or other warm meals.
Stone Garden
Switch from South Bandung we go to Padalarang area, there is a new tourist destination called Stone Garden. To get to here is not so difficult, exit from Padalarang's highway, drive your vehicle to Cianjur. It is said that here, in Stone Garden, we can enjoy the large stones, precisely desert rocks. Once there, we can enjoy it by walking and taking photos as much! The rock garden is a natural tourist destinations that are now quite crowded in the timeline. The entrance fee is only IDR 15,000 per person. Prepare your power and strength to be able to enjoy to the fullest Stone Garden.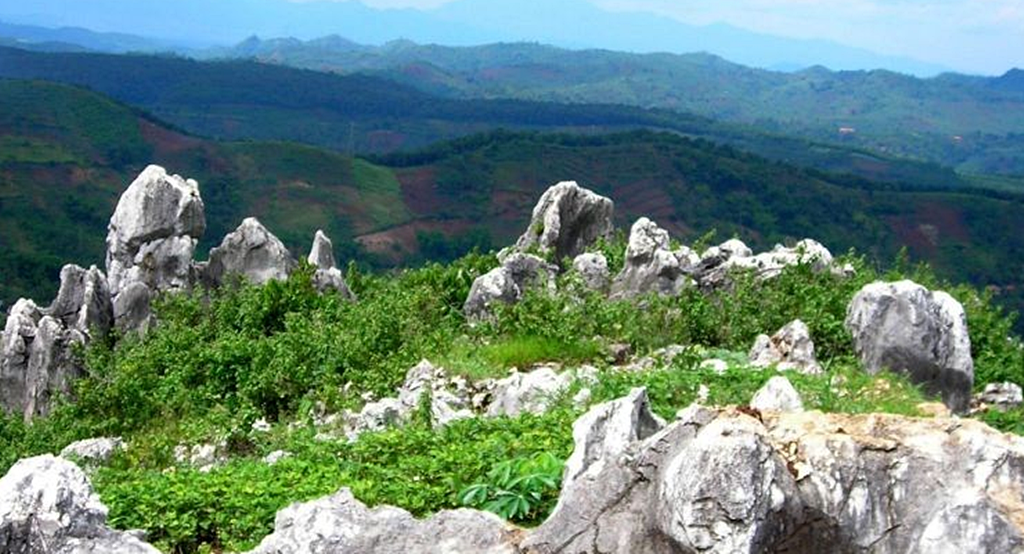 Tebing Gunung Hawu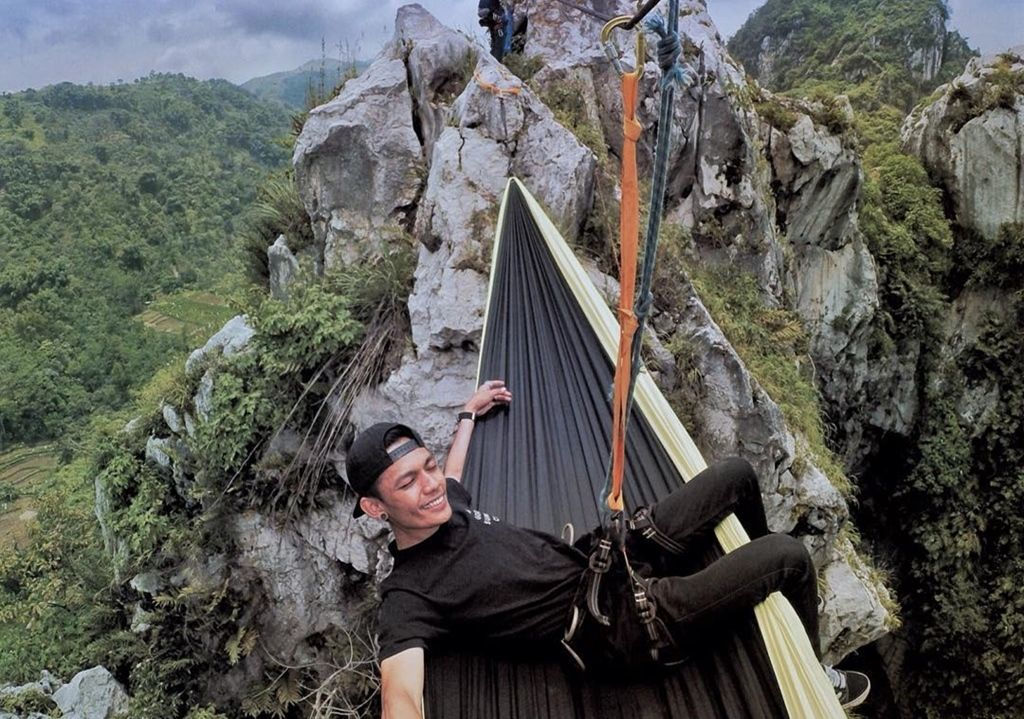 There is a beautiful, exciting cliff to test your adrenaline, called Tebing Hawu. This cliff is located in Padalarang, West Bandung. Padalarang is known as a place with limestone mountains, a popular one besides Stone Garden. Tebing Gunung Hawu is located behind Singgalang limestone mountain. To reach this mountain, we need to walk about 30 minutes from the Citatah cliff. Hawu derived from Sundanese, means a fireplace or stove for cooking. A Mountain that has the form of Hawu can be seen from Cidadap village with sightings of a big hole in the middle and a hole at the top. Many visitors test their guts to sit back hanging among the hawu rocks. Do not ask how is the taste of the thrill (or horrified). For hanging and selfie there is a special operator, especially for the sake of the visitors' safety.
The Lodge
Let's continue the fun holiday at The Lodge Lembang, where you can bike in the air or swing that floats high! For cycling in the air, you will ride it on the rope with a safety rope, and it is safe enough to do by adults. Your adrenaline will be bubbling when tries it! As for the swing it can cure your homesickness of childhood. To enter The Lodge arena the ticket price is quite cheap only IDR 15,000.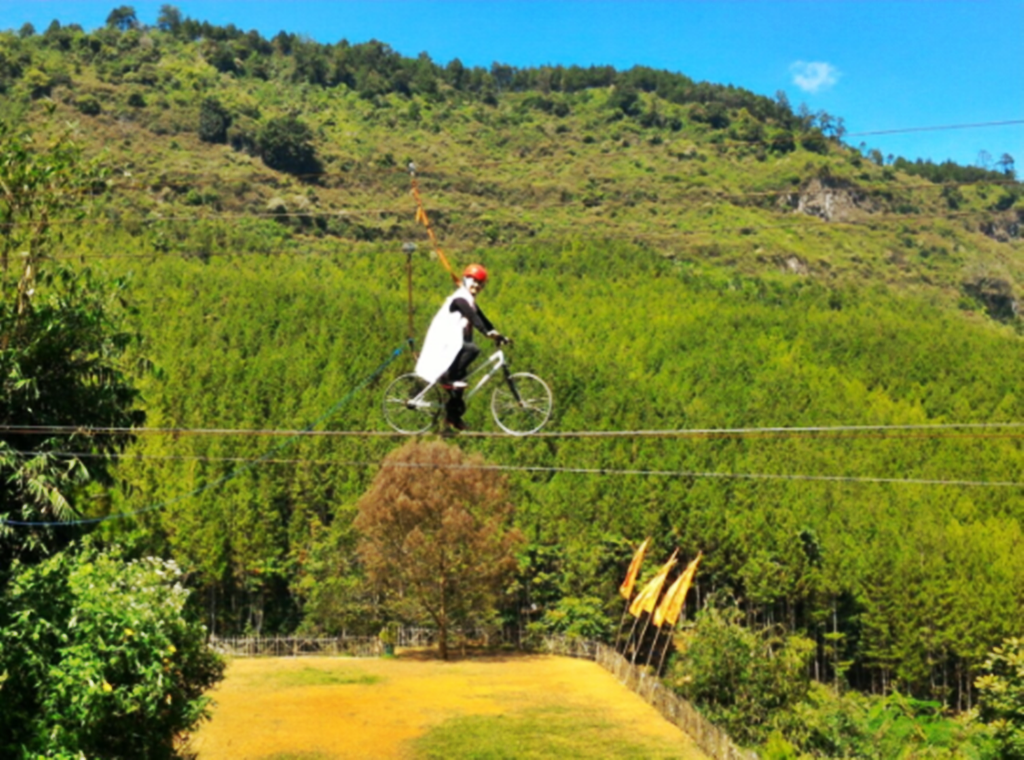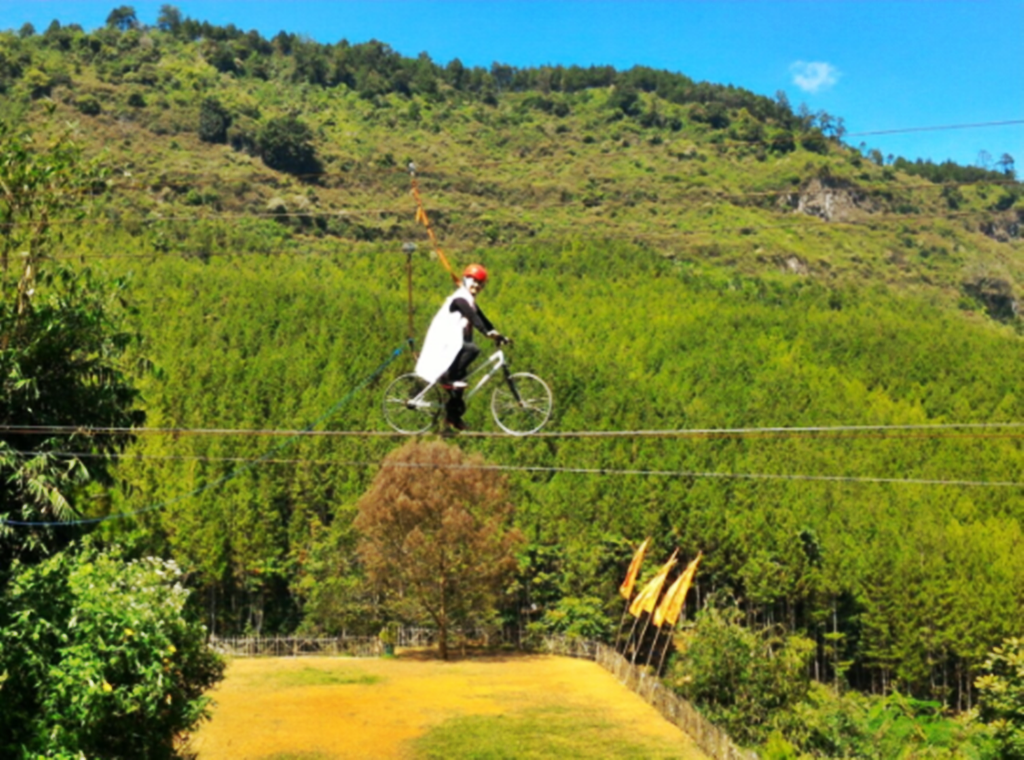 Tebing Keraton
The travel time to Tebing Keraton takes about 15 minutes from Sheraton Bandung Hotel & Towers. Tebing Keraton which means a greatness, beauty and luxury of nature that can be enjoyed together. Presenting the amazing sunrise view. You can go by personal vehicle. The access to Tebing Keraton has been enlarged, but when you've arrived in Taman Hutan Raya Ir. H. Juanda you must park in an area that has been provided. From the parking area you will be offered a motorcycle taxi service and pay IDR 50,000 for a round-trip. If you want to enjoy the view of the sunrise, it's better you're already in the place since 5.15 am as the sunrises at around 05:30 am. If you would like to see the view of the sunset, you have to be on top of the cliffs at 5 pm.